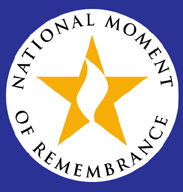 Freedom's Worth

Government Departments and
Agencies

Associations and Trade Unions

Education

State and Local Governments

Public Service Organizations

Private Sector/Commerce

Individuals and Families

Downloads

Facts

Media Guide

Faces of Sacrifice

Related Links

Home




Education
"Only the educated are free." -- Epictelus
Webster's Dictionary defines education as "the process of training and developing the knowledge, skill, mind, character, etc. especially by formal schooling; teaching; training." The selection of an educational institution is one of the most important decisions a person can make. This freedom of choice is a principle built on the backbone of the men and women who have served their country and have given the ultimate sacrifice.
As an educator, you know how important it is to our country's future. Have you ever stopped to reflect on this freedom? Have you ever helped your students to appreciate the freedoms offered us... freedom of religion, freedom of speech, freedom of education? Do you participate in any events at Memorial Day or is it just another federal holiday to you?
On May 29, 3:00 p.m. (local time) there will be a silent pause while "Taps" is played. One minute can mean so much to so many. So, on this Memorial Day take the time to think about the luxuries afforded you and participate in the "National Moment of Remembrance."
Suggested ways to participate:
Discuss in class the meaning of the Pledge of Allegiance.

Teach your students about the history of Memorial Day.

Invite each student to write a thank you to an unnamed service person who gave his or her life to our country from the Revolutionary War to present peace-keeping missions, making sure at least one letter is devoted to each war.

Read a "Did you know?" fact each day leading up to Memorial Day (May 22, 23, 24, 25) about how Americans died for our freedom.

Have students make a "National Moment of Remembrance" poster for the classroom.

Ask students to report back on May 30th and tell their fellow students what they did on Memorial Day.

View the "National Moment of Remembrance" website in class.