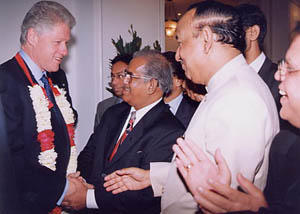 On March 18 – 25, 2000, President Clinton embarked on an historic trip to Bangladesh, India and Pakistan. President Clinton was the first U.S. President to visit Bangladesh and the first in 22 years to visit India. Over 70 Americans of South Asian descent joined the President at various events during the South Asia visit. To learn more about the President's Trip to South Asia visit the following website:

The President's Trip to South Asia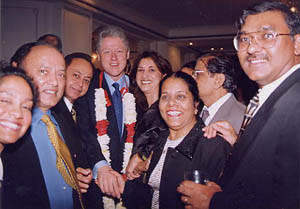 ---
To comment on this service,
send feedback to the Web Development Team.