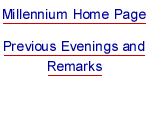 Martin E. Marty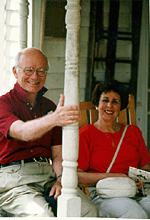 Born in 1928 in West Point, Nebraska, Martin E. Marty, is often described as "the foremost interpreter of American religion today." The son of a Lutheran schoolteacher and organist, he was educated at Concordia Seminary in St. Louis and received his Masters and Ph.D. in American Intellectual and Religious History from the University of Chicago in 1956. He taught at the University of Chicago for thirty-five years and currently directs the Public Religion Project which the University hosts. This project "promotes efforts to bring to light and interpret the forces of faith within a pluralistic society," a phrase that captures much of what historian Marty, the Fairfax M. Cone Distinguished Service Professor Emeritus, has been and is about.
Ordained as a Lutheran to the Christian Ministry forty-seven years ago, Marty is recognized as a leader in ecumenical and interfaith affairs. For forty years Marty was an editor of The Christian Century and continues to write for it, just as he edits and writes the newsletter Context, and for thirty-five years, co-edited the scholarly journal Church History. Since 1949, he has written over 5,000 journal articles, columns, and reviews. Marty was the founding President and is now the George B. Caldwell Senior Scholar-in-Residence at the Park Ridge Center for Health, Faith, and Ethics, a role to which he brings energies as theologian and ethicist. Marty is also active as an academic lecturer and consultant; he has spoken on over 500 campuses, and is Chair of the Board of Regents of St. Olaf College in Minnesota.
Marty has authored over fifty books, including the National Book Award winning Righteous Empire (1972). His major endeavor in recent years has been a three-volume work, Modern American Religion. The recent The One and the Many: America's Search for the Common Good combines historical insight and comment on contemporary affairs. Marty has also co-authored several books with photographer-son Micah Marty, including the new When True Simplicity Is Gained: Finding Spiritual Clarity in a Complex World.
Marty has been awarded over sixty honorary degrees. In 1998, he was awarded the National Medal of Humanities and the Medal of the American Academy of Arts and Sciences in 1995. The past President of the American Academy of Religion, the American Society of Church History, and the American Catholic Historical Association, he is also an elected member of the American Philosophical Society.
The University of Chicago, where Marty was the Ph.D. dissertation advisor to more than 100 scholars, has established the Martin Marty Center for the study of "public religion". "Marty," as everyone calls him, and his wife Harriet, a musician, live in Riverside, Illinois, where seven children, including two who joined the family as foster children, and eight grandchildren regularly gather, and where generations of students and friends have experienced hospitality.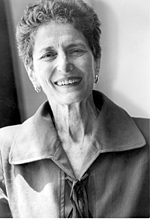 Natalie Davis was born in Detroit in 1928, the descendant of Jews from eastern Europe who came to Vermont and Michigan in the nineteenth century. She was educated at Smith College, Radcliffe College, and the University of Michigan, from which she received her Ph.D. in 1959. She has taught at Brown University, the University of Toronto, the University of California at Berkeley, and from 1978 to 1996 at Princeton University, where she became the Henry Charles Lea Professor of History and Director of the Shelby Cullom Davis Center for Historical Studies. She has also been a visiting professor at the Ecole des Hautes Etudes en Sciences Sociales in Paris, at Yale University, and at Balliol College Oxford.
Currently Professor Emeritus from Princeton, Natalie Davis is now associated with the University of Toronto. She has taught courses in the history of early modern France, and has pioneered interdisciplinary courses in history, anthropology, literature and film; the study of women and gender; and the social history of the Jews. Davis has a world-wide reputation for her innovating publications in the social and cultural history of sixteenth-century France and early modern Europe and the history of women. Her books, which have appeared in many languages, have reached both scholarly and general readers, and she has enlarged her audience through collaboration on historical film.
In Society and Culture in Early Modern France (1975) and in numerous essays, Davis has treated subjects as wide-ranging as early trade unions, the meanings and uses of popular carnivals, the structure of religious riots, and family memory. Her book The Return of Martin Guerre (1983, published in nine other languages and forthcoming in four more) and her collaboration on the French film of the same name allowed her to explore the creation of identity in a peasant milieu and the resonance of a story that has fascinated readers and theater-goers since the sixteenth century. In 1995 appeared her Women in the Margins, Three Seventeenth-Century Lives. Here she describes the lives and writings of a Jewish merchant woman, who left an autobiography in Yiddish; a Catholic woman, who founded the first Ursuline school in North America; and a Protestant woman -- the artist Maria Sibylla Merian -- who created a new form of entomological and botanical description in studying the natural world of Suriname.
Natalie Davis has been awarded honorary degrees from Harvard University and Cambridge University, as well as twenty-five other universities in the United States, Canada, France, Scotland, and Germany. She has also been elected a Fellow of the American Academy of Arts and Sciences and a Corresponding Fellow of the British Academy. In 1987, she was President of the American Historical Association, and is currently First Vice President of the International Congress of Historical Studies. Davis resides in Toronto, where her husband is a professor of mathematics. She has three children and is now trying to inspire her four grandchildren to love history.

---
To comment on this service,
send feedback to the Web Development Team.