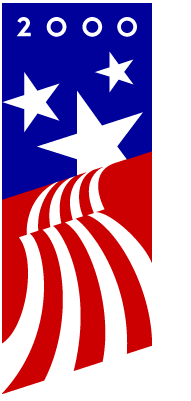 Millennium Home
What is the Millennium?
When is the Millennium?
Events and Remarks
Millennium Communities
Millennium Evenings
Millennium Trails
Save America's Treasures
Millennium for Kids
Millennium Sites


The Mars Millennium Project is a national arts, science and technology initiative that challenges students across the country to design a community on Mars. Sponsors include NASA and its Jet Propulsion Laboratory, the National Endowment for the Arts, the U.S. Department of Education, the J. Paul Getty Trust, and the White House Millennium Council. The project is the premiere youth initiative of the White House Millennium Council, a multi-year effort to mark the end of the 20th century and the beginning of a new millennium. The project was launched nationally on January 14 by First Lady Hillary Rodham Clinton and featured in Secretary Richard Riley's May 1999 US Department of Education Satellite Town Meeting. An archived video of the program is available on-line at http://www.mars2030.net.
"Mars Millennium Project participation Guides are now available in print and on-line. The K-12 activities guide is standards-based and filled with activities and resource material that allows team leaders to fashion the project to meet their specific time and resource needs. Download an electronic PDF version or request a print copy at http://www.mars2030.net."